National Secular Society
A rebranding first
To refresh their image for the first time since their foundation in 1866, the National Secular Society asked us to undertake a full rebranding exercise, capitalise on heightened public and media awareness and get their message across to a new generation.
WhiteLight produced: Logo design, social media branding, corporate guidelines, stationery, annual reports, individual event branding and printed materials, conference displays, website and web banner design, newsletters, legacy pack, merchandise (mugs, t-shirts, badges, mousemats), leaflets and banners.
Annual reports
Usually requiring a purely typographic solution, the NSS annual report has become a regular exercise in minimal but effective design.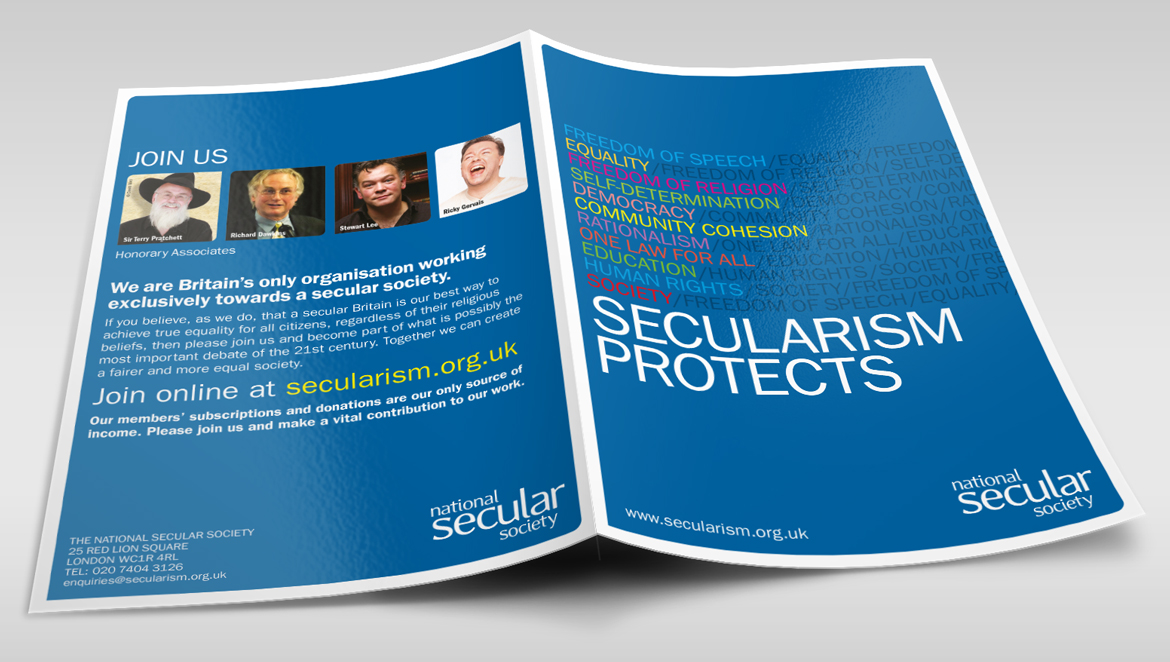 Printed material
Leaflets, banners and flyers are still an important part of the Society's public image. We have assisted in formulating a number of different campaigns, including a spot on the BBC's Newsnight.
Merchandise
The increasing national visibility of the NSS could be partly due to the promotional items designed by WhiteLight!
Quarterly newsletter
The eight-page Bulletin is produced four times a year, with design and illustration by WhiteLight.
"Our materials look fantastic and we are appealing to a much wider audience. Everyone comments on the professional image we now have. Membership has increased significantly as a result."

Keith Porteous Wood / National Secular Society